This & That Caddy
Say goodbye to the hassle of finding items like shoes, books, and towels strewn across the seats and floors of your boat. With our versatile This & That Caddy, you can easily organize and access your belongings - and even those of your guests - with up to six adjustable compartments. Perfect for transporting and storing shoes, rolled towels, sunscreen, magazines, books, and picnic essentials.
Seamlessly fitting inside the Big Caddy, this caddy is the ultimate addition to your organizational dream team. Plus, it's also an ideal solution for decluttering your car trunk or mudroom.
Features
Water-repellent exterior
Interior storage with up to 6 compartments to pack and store your things
Reinforced neoprene wrapped grab handle for ease and comfort
Wipeable exterior and interior
Collapsible for easy storage
Packaged in reusable mesh drawstring bag
Easily fits inside the Big Caddy
Materials & Care
Made from wipeable and easy to clean tarpaulin 
Use mild soap and water to clean exterior and interior webbing features
Avoid using cleaners that contain bleach or other harsh chemicals
Towel or air dry
To ensure longevity, we recommend your

 

caddy

 

interior is completely dry  before storing in provided reusable mesh bag
Do not place item in the washing machine or dryer
Perfect for our sailboat!
I love the look of these caddies. Living on a sailboat we are always looking for new places to store things. These caddies worked out great for storing shoes and also some other kitchen appliances (immersion blenders etc.) I think they look great under our table! I love the bright colors and high quality construction of all of the Junedays products!
Perfect organizer!
This caddy is perfect for families on the go! I mostly use this one in my car to keep diapers, wipes, snacks, etc organized. It's really easy to clean, folds away neatly, and perfectly fits the cooler bags for keeping cold snacks fresh! Before this I would have to use separate bags/coolers and they would always take up too much space or were too messy to easily access what I need.
Love this caddy and the cooler bags so much!
Instant Organization
The "This & That Caddy" was a total game changer for my trunk space. It is surprisingly roomy and holds reusable bags, towels, and baby extras with space to spare. Definitely makes keeping the essentials close by a breeze and saves time when swapping cars with my family. The caddy folds up nice and snug, but haven't had to collapse it yet because it has been put to use everyday since arriving! The material is substantial + easy to wipe down and junedays shipping was fast.
The perfect organizer!
I love taking this caddy to the beach with me! It's perfect for carrying towels, drinks, sunscreen and more. Very sturdy while being easily storable at home because it can collapse. Highly recommend for beach or boat travel!
Comfort, ease & longevity in mind.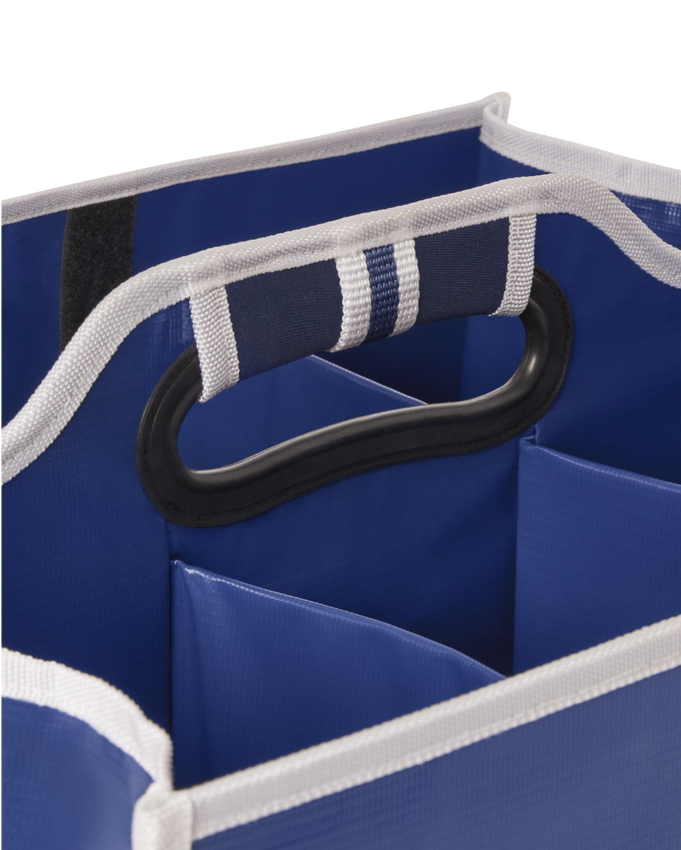 Neoprene handles for comfort on the hand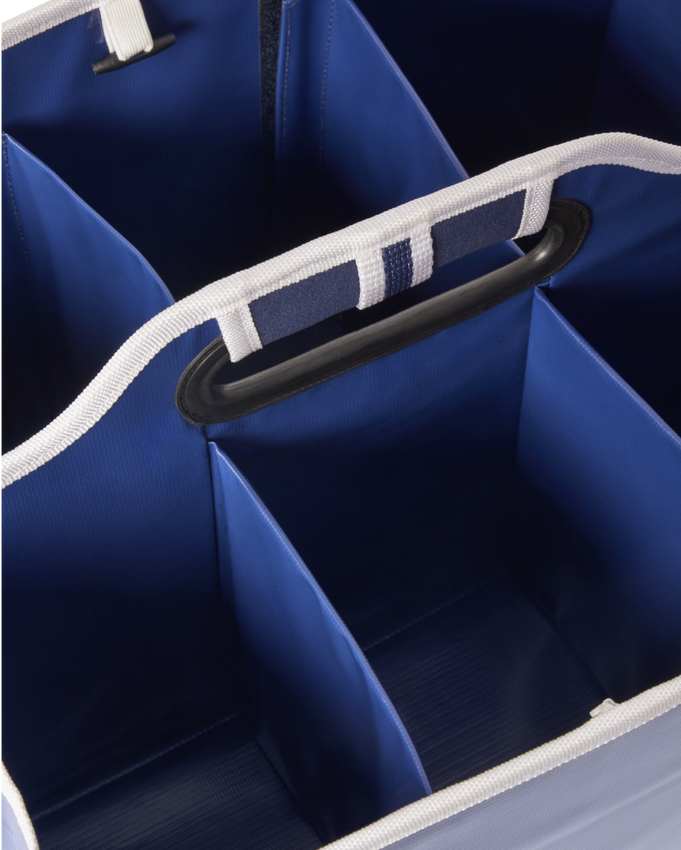 2 rigid dividers per side attached by velcro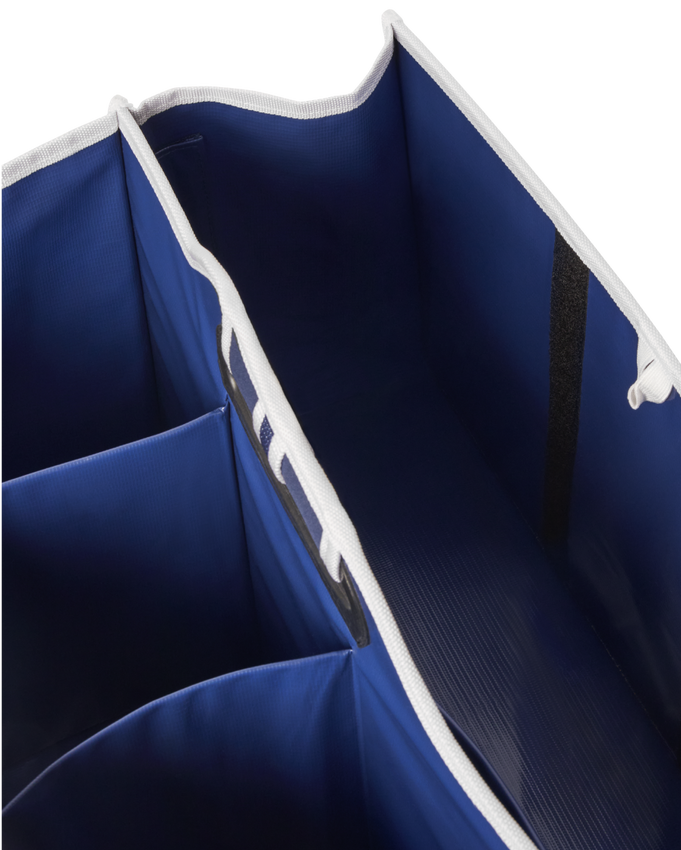 2-6 possible separate interior compartments
Collapses for easy storage
Ready For Anything You Throw In Them
For storing cleaning essentials, first-aid, or eating and drinking things.
Our caddies can handle whatever you put in them and keep you organized for a day on the go.
Ready For Anything You Throw In Them
Fit them snuggly in those tight, hide-away places.
Designed to be seen and designed to be stored.
Ready For Anything You Throw In Them
Flexible, modular and ready to meet your packing needs.
Packing for the day is more fun when you're getting it together, together!