Small Cooler
8 cans | 11.35 quarts
Meet our smallest, yet most versatile cooler designed to handle all your grab-and-go needs, no matter your activity. Add an ice pack to keep your beverages and food cold, or use it as-is to organize your essentials such as goggles, first aid supplies, and sunscreen in one spot.
Available in four colors, this cooler allows you to visually organize your items by color. Its water-resistant and water-repellent properties make it ideal for use in different environments.
So, whether you're headed to the beach, park, or a tailgate party, our Small Cooler has got you covered.
Features
Holds 8 - 12 oz cans and an ice pack
Water-repellent exterior
Leak resistant interior
Food grade and antimicrobial heat sealed interior liner
PVC free
Neoprene top grab handle
Dual zippered opening to main cooler
Reinforced two-tone web strapping
Wipeable exterior and interior
Collapsible for easy storage
Packaged in reusable mesh drawstring bag
Easily nests inside the Big Caddy
Materials & Care
Made from wipeable and easy to clean tarpaulin
Food grade heat sealed interior liner
PVC free
Use mild soap and water to clean exterior and interior webbing features
Avoid using cleaners that contain bleach or other harsh chemicals
Towel or air dry
To ensure longevity, we recommend your cooler interior is completely dry and zipper is open before storing in provided reusable mesh bag
Do not place item in the washing machine or dryer
Cooler for RVing
The small cooler is prefect for RV'ing. It has so many uses as I'm sure you know but some features are extra useful. The short handle makes it much easier for carrying. The fact that it is collapsible makes storing it so easy. The material that is used on the product makes it simple to keep clean and ready for the next excursion. It also keeps the contents cold and organized. It is a must have for happy RV'ing.
Bright, fun and tons of uses
I love the versatility of these coolers. I was really impressed with how much they hold. I use them for going to the beach, visiting our friends pool or on excursions. I use the different colors to sort and separate the food/drinks. Helps me stay organized.
Comfort, ease & longevity in mind.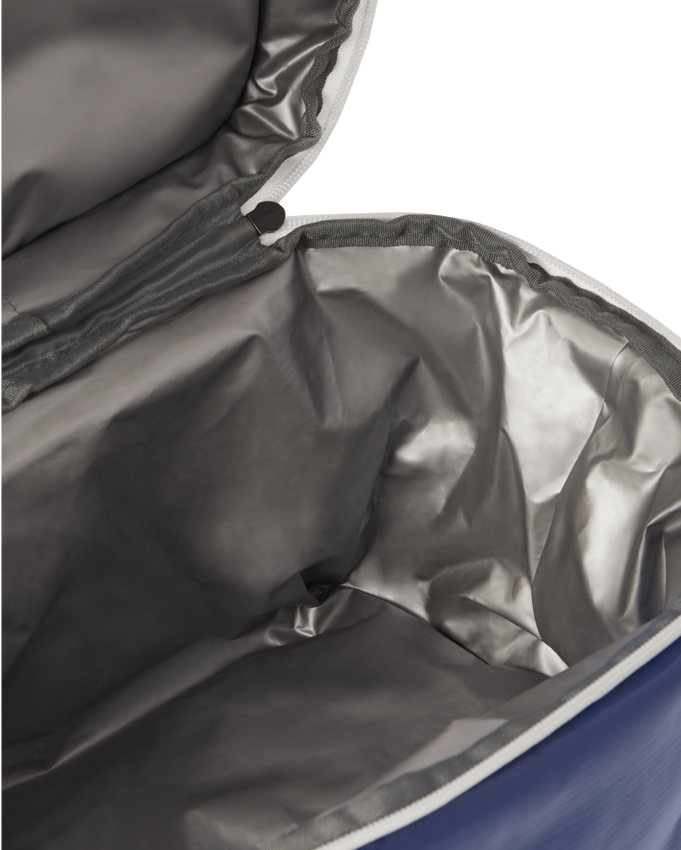 Insulated liner is leakproof and wipeable
Neoprene handles are super soft on hands
Dual Zipper Pulls for easy access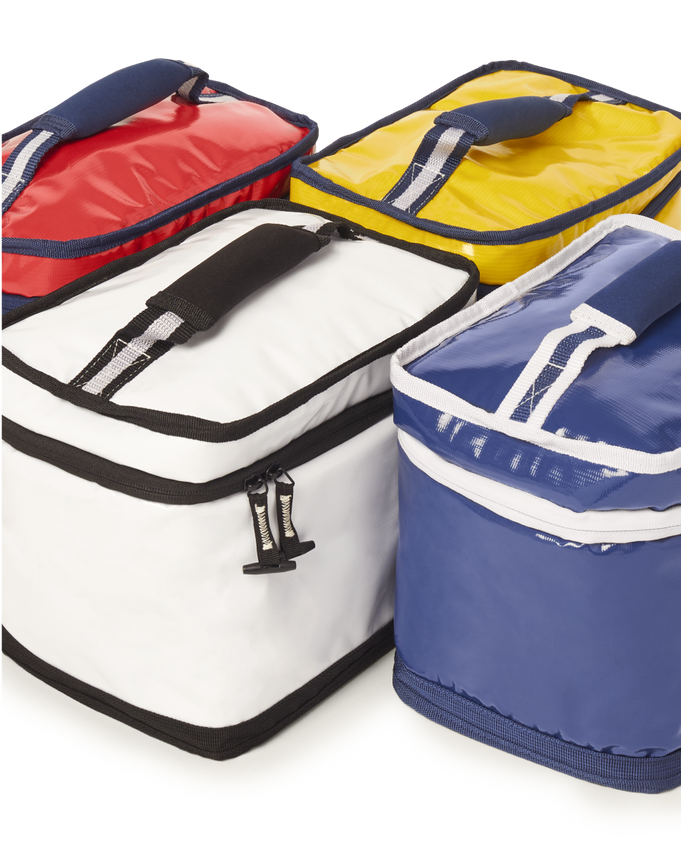 Use all four colors for coded organization
Ready For Anything You Throw In Them
Keeping the cold things cold, and the dry things dry.
Time to break out the cold refreshments and bask in the glow of another great day outdoors with friends and family.
Ready For Anything You Throw In Them
Color coding - one for drinks, one for food.
Color coding helps organize your things from their things and the important things from extra things.
Ready For Anything You Throw In Them
Water resistant, wipeable and ready for action.
We've got you covered, should you have an inside spill or an outside splash. Just a quick wipe and you're good to go!