Medium Caddy
Our versatile and functional caddy is packed with storage and organizational options to make your life easier. Designed to hold all your essentials from picnic goods to sunscreen, first aid, and cleaning supplies, it's the perfect solution for keeping everything in one place.
Available in four colors, this caddy helps you stay visually organized and makes finding what you need a breeze. Its compact design makes it easy to move from place to place. Plus, it seamlessly nests into our Big Caddy to create the ultimate organizational dream team. Get ready to streamline your life with our must-have caddy.
Features
Water-repellent exterior
Interior storage with up to 7 options to pack and store your things: 1 side has X shaped mesh interior organizer creating 4 separate compartments, other side has 2 removable dividers with velcro tabs
Exterior storage has 4 side mesh pockets with bungee detail for cross functional organization and dual front pockets with velcro closure
Reinforced neoprene wrapped grab handle for ease and comfort
Wipeable exterior and interior
Collapsible for easy storage
Packaged in reusable mesh drawstring bag
Easily fits inside the Big Caddy
Materials & Care
Made from wipeable and easy to clean tarpaulin 
Use mild soap and water to clean exterior and interior webbing features
Avoid using cleaners that contain bleach or other harsh chemicals
Towel or air dry
To ensure longevity, we recommend your

 

caddy

 

interior is completely dry  before storing in provided reusable mesh bag
Do not place item in the washing machine or dryer
The perfect caddy
Like so many others I have a closet full of bags with many different purposes and now I want to eliminate 90% of them. They are no longer needed. I take my caddy to the beach and have room for my lotions, sunglasses, hat, towel, phone, and my book. I also have room for my snacks. When not at the beach I use it for my trips to the restroom to shower when camping. It holds my toiletries, my towel, and my change of clothes. Yes, it all fits. Carrying is easy due to the design of the handle. A win, win.
Great for Organizing
I love organizers and this is one of my faves. I live in FL & keep this in my car to hold umbrellas, flip flops, hats, & towels so we're prepared for summer storms. I've also used it to transport plants - this keeps them from tipping over and keeps the dirt from getting all over the back of the SUV. I plan to get the large organizer, too. It will be useful for car trips and transporting larger plants.
Comfort, ease & longevity in mind.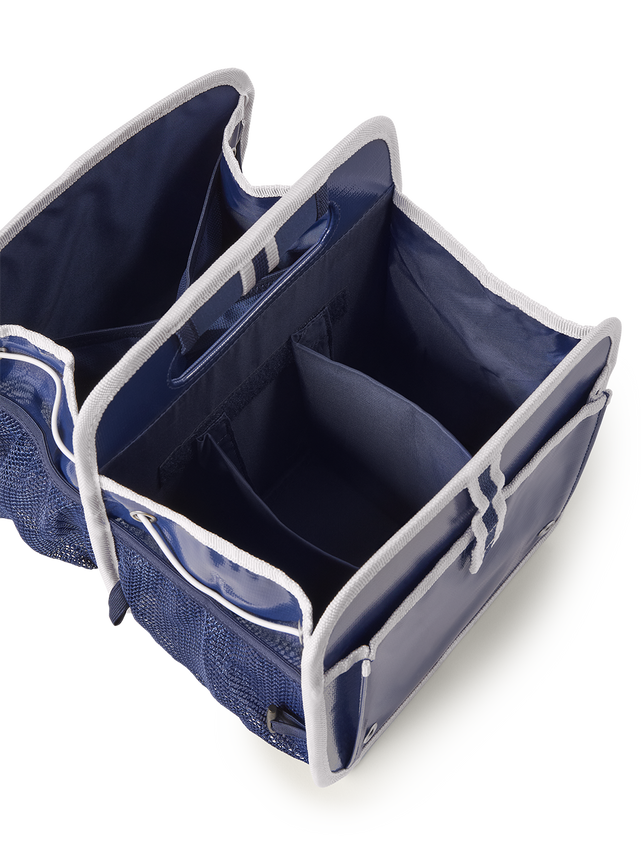 7 possible compartments using dividers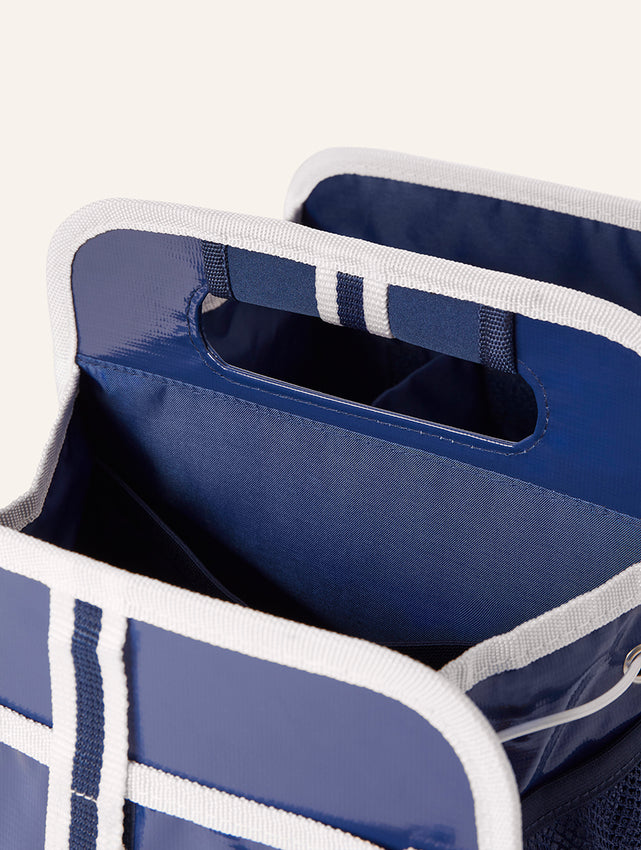 Neoprene handle for comfort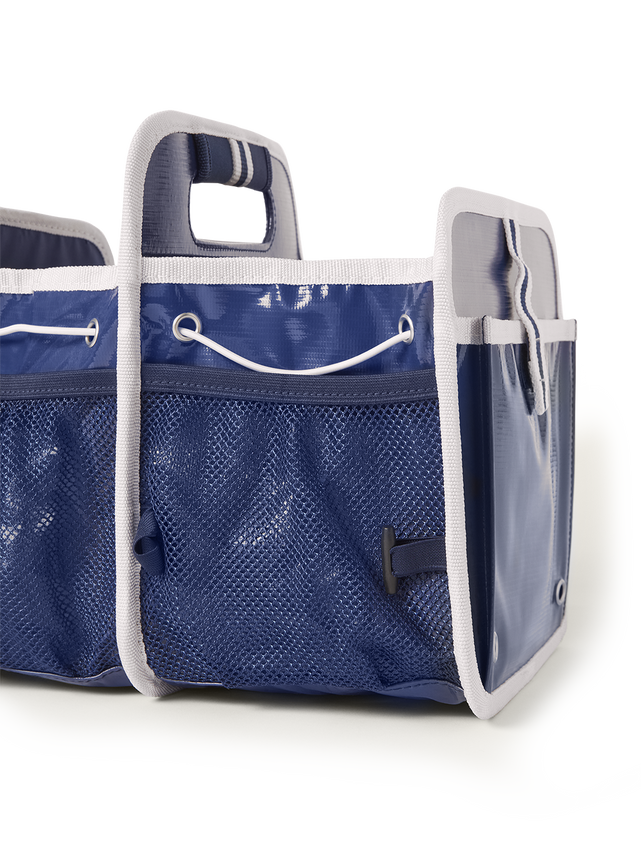 Two envelope and four exterior netted pockets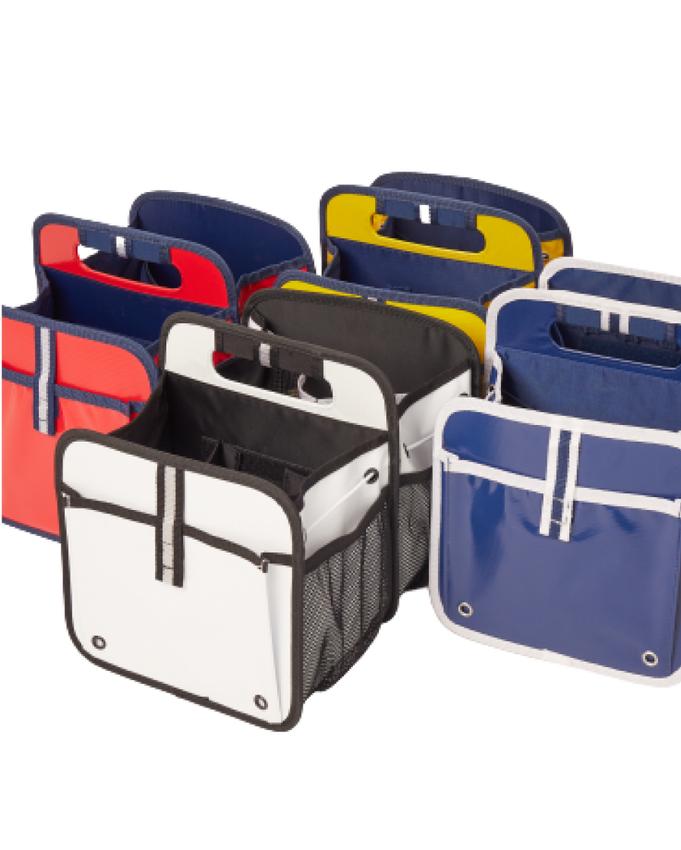 Use all four colors for coded organization
Ready For Anything You Throw In Them
For storing cleaning essentials, first-aid, or eating and drinking things.
Our caddies can handle whatever you put in them and keep you organized for a day on the go.
Ready For Anything You Throw In Them
Fit them snuggly in those tight, hide-away places.
Designed to be seen and designed to be stored.
Ready For Anything You Throw In Them
Flexible, modular and ready to meet your packing needs.
Packing for the day is more fun when you're getting it together, together!