Big Cooler
36 cans | 39 quarts
Our heaviest duty carry-it-all cooler was designed to be your organizational best friend when it comes to packing provisions for a day outside. The Big Cooler is both water-resistant and water-repellent, making it perfect for outdoor adventures in any weather. 
The Big Cooler comes with 2 multipurpose removable cooler cubes, giving you plenty of packability and versatility.  You can place the cooler cubes in the freezer or fridge to ensure your goodies stay cooler longer. 
Designed with an easy access U-shaped hatch so you can get to your food and beverages with minimal cold loss. Soft-sided and collapsible for easy storage no matter how small the space.
Features
Holds 36-12 oz cans and up to 5 lbs of ice
Water-repellent exterior
Leak resistant interior
Food grade, antimicrobial heat sealed interior liner
Easy access U shaped velcro hatch
2 removable cooler cubes for extra packability and versatility
Dual zippered opening to main cooler
Neoprene easy-grab side handles
Adjustable and removable neoprene shoulder strap
Front zipper pocket with drain grommets
Expandable dual side mesh pockets
Two-tone reinforced web strapping
Wipeable exterior and interior
Collapsible for easy storage
Packaged in reusable mesh drawstring bag
Dimensions
Big Cooler: 16L x 11.75H x 12W
Med Cooler Cube: 8L x 9.5H x 5W
Small Cooler Cube: 6L x 9.5H x 5W
Materials & Care
Made from wipeable and easy to clean tarpaulin
Food grade heat sealed interior liner
PVC free
Use mild soap and water to clean exterior and interior webbing features
Avoid using cleaners that contain bleach or other harsh chemicals
Towel or air dry
To ensure longevity, we recommend your cooler interior is completely dry and zipper is open before storing in provided reusable mesh bag
Do not place item in the washing machine or dryer
Awesome!!
The best cooler ever and outstanding service!! Highly recommend Junedays!
Brilliant design
Just used my big cooler for first time out on the water. When I purchased it, I kinda wondered why I would need the two smaller coolers that came with the set. But as I began to load things for our outing, I realized what a brilliant concept this was. I loaded a bunch of small canned drinks in the smallest cooler, then added ice. Next, I want to chill our water bottles, so that went in the little bigger cooler. With ice. Some miscellaneous non-food items went in the overall cooler, that I needed for the outing. Bottom line, the 3 coolers together give you a lot of flexibility. It's a really smart design, but not quite obvious at first (at least to me) why it's such a flexible design. Also, the gloss blue finish of the coolers look great, as does the detailing on the zipper pulls, finger tabs, etc. Really great product, so glad I found you guys. :)
Great product that makes a perfect gift!
I sell real estate and this made a perfect closing gift for my buyers. It is a definite boat necessity on the Lake! I purchased the large cooler with the 2 inserts and filled the whole thing like a gift basket! I also bought a set for myself because it was such nice quality. A perfect item for the Lakes Region!
Best modular organizational system ever!!!
Packed the Large Caddy, This and That Caddy with the Big Cooler to the hilt for a day at the beach. Kept our food cool and also dry things dry. It was fabulous! junedays was easy to pack and held all our needs and more. Best part we were able to carry it all in one trip from car to beach! love love love
Comfort, ease & longevity in mind.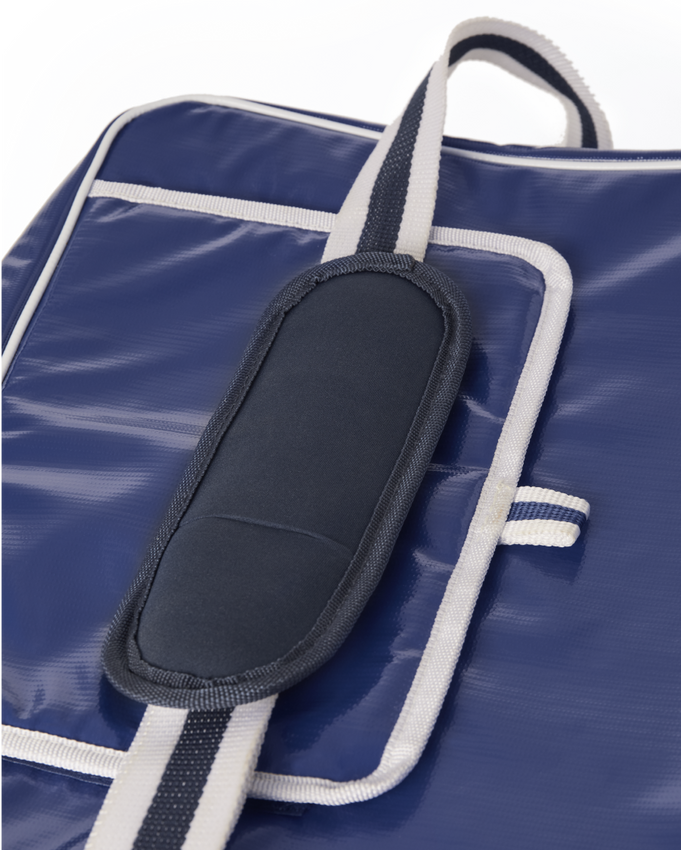 Neoprene handles are super soft on hands
Lid Hatch allows easy access without zipping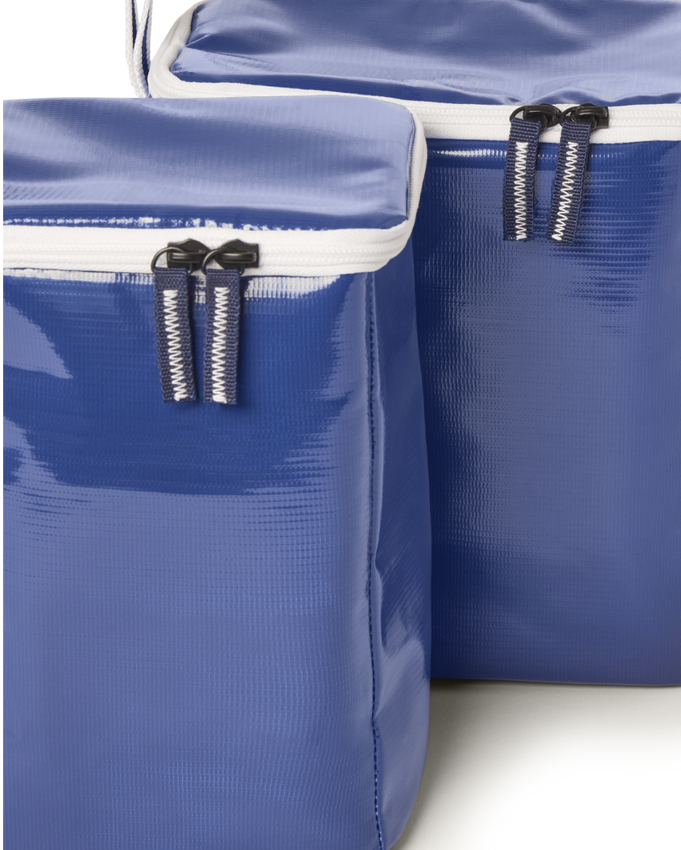 Comes with 2 cooler cubes for separation
Insulated liner is leakproof and wipeable
Ready For Anything You Throw In Them
Keeping the cold things cold, and the dry things dry.
Time to break out the cold refreshments and bask in the glow of another great day outdoors with friends and family.
Ready For Anything You Throw In Them
Color coding - one for drinks, one for food.
Color coding helps organize your things from their things and the important things from extra things.
Ready For Anything You Throw In Them
Water resistant, wipeable and ready for action.
We've got you covered, should you have an inside spill or an outside splash. Just a quick wipe and you're good to go!